KRYONERI Observatory
1.2 m Telescope
A Major Research Infrastructure
Kryoneri Observatory (established in 1972) is located in the district of Corinth in the northern Peloponnese at the top of mount Kyllini, at an altitude of 930m, close to Kryoneri village (37˚ 58′ 19″ North, 22˚ 37′ 07″ East).
Telescope – A 1.2m instrument (prime focus reflector) operated by IAASARS

Quality –

Upgraded mechanical parts, new control system and dome automation

International Collaborations –

ESA has been funding a lunar monitoring program with the Kryoneri telescope since 2015

Education –

An excellent facility for education and astronomy outreach to the general public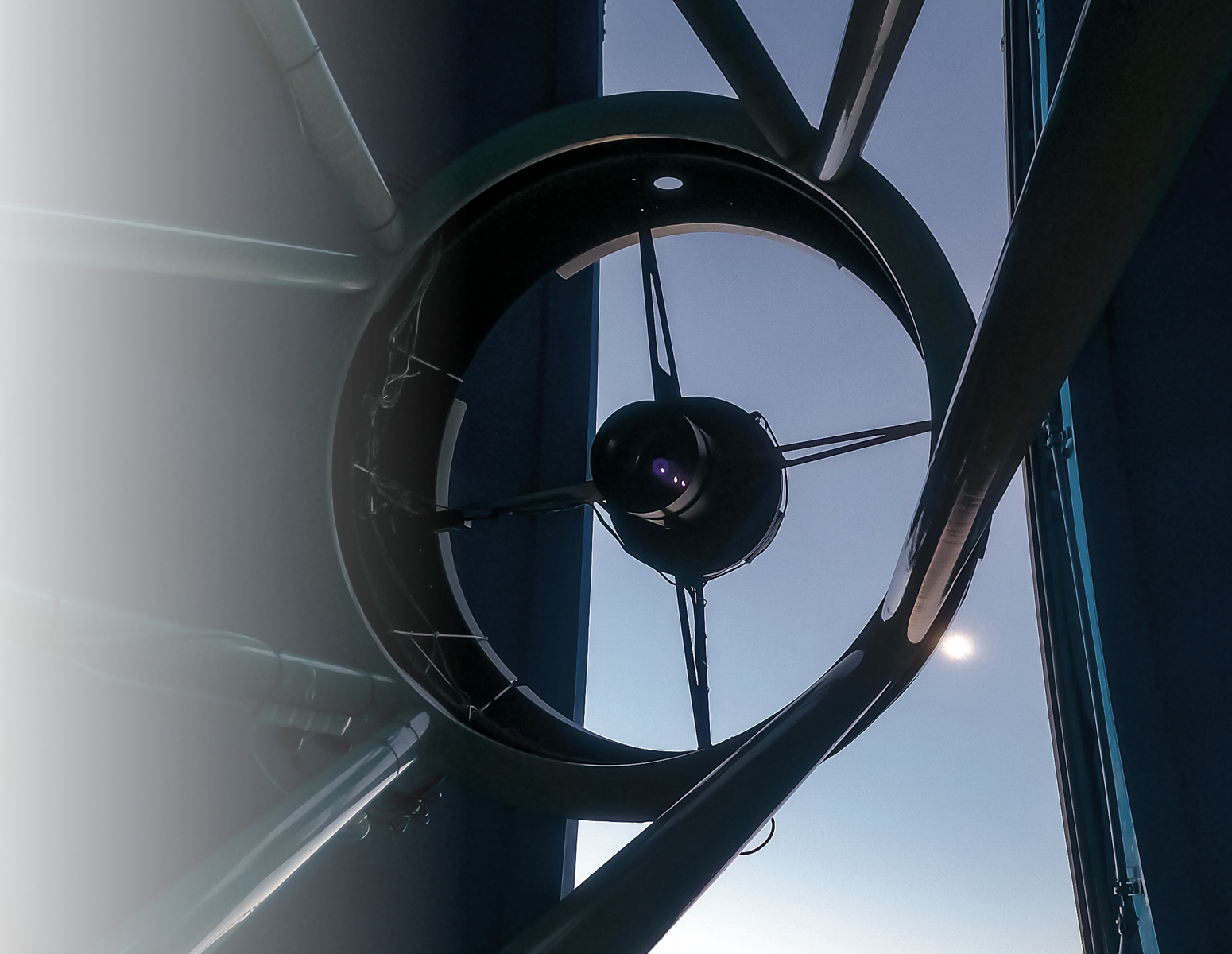 News
The Institute of Astronomy Astrophysics Space Applications & Remote Sensing of the National Observatory of Athens operates Helmos observatory, which was selected as the first Optical Ground Station under the ScyLight framework. Project HOTSPOT (https://artes.esa.int/projects/hotspot) aims to identify all possible activities that can be carried out at Helmos observatory in Greece concerning optical, quantum, and deep space communications.
A poster presentation on the capabilities of the Kryoneri telescope regarding its instrumentation was given at the Europlanet Telescope Network Science Workshop, which took place (virtually) between February 9-11, 2022.
The Institute of Astronomy, Astrophysics, Space Applications and Remote Sensing (IAASARS) of the National Observatory of Athens (NOA) successfully observed the flyby of asteroid 7482 (1994 PC1) with the 1.2m Kryoneri telescope.
"Our effort to upgrade the Kryoneri Observatory has a twofold goal: On the one hand to bring the public of the wider area and especially children and students close to the science of Astronomy and on the other hand to lay the foundations for new development policies related to the so-called scientific tourism"